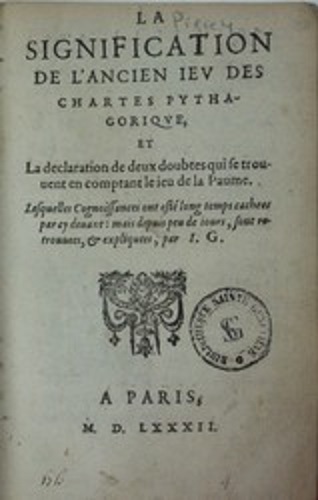 http://www.letarot.it/page.aspx?id=762
Andrea Vitali had published my Essay
A propos de: 1582 Gosselin Jean: "La signification de l'ancien jeu des chartes pythagorique(s) ..."
La plus ancienne référence littéraire française connue d'une lecture pythagoricienne du Jeu de cartes ordinaires?
I. Une lecture pythagoricienne?
II. En conformité avec la théorie platonicienne des Éléments exposée dans le Timée
I'm grateful to Michael Howard for all his precious contributions to this topic.
Special thanks also to Steve Mangan